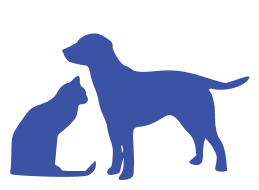 YOUR PET IS OUR FAMILY
Vanier Animal Hospital is a full-service veterinary medical facility, located in Ottawa. Our professional and courteous staff seeks to provide the best possible medical care, surgical care and dental care for our highly-valued patients.
New client registration
A WIDE RANGE OF SERVICES AVAILABLE
Vanier Animal Hospital offers a wide range of veterinary services for dogs and cats ranging from vaccination programs to pet surgeries
See services
WE ONLY OFFER THE VERY BEST FOR YOUR PET AT VANIER ANIMAL HOSPITAL
If you're ready to see our expert veterinary team in Ottawa, call Vanier Animal Hospital today at 613-748-1234 or make an appointment now.
Call us now
Pet Health
Over 1200 articles professionally written and updated by practice experts and reviewed by practitioners to bring you the most up-to-date high quality client information.
Start learning
Pet Health Network
View important medical information about your pet and request services directly through the app. Save yourself time and skip unnecessary phone calls.
AppStore
GooglePlay
AAHA accredited
Our veterinary practice exceeded strict standards that include all aspects of veterinary medicine, from pain management to medical record-keeping, and has committed to a path of continuous improvement.
Learn more
Mon-Fri:  8:30 am – 5:30 pm
Sat: 8 am – 12 pm
Sun: closed